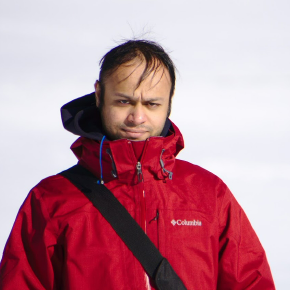 Abhijit Kshirsagar Kshirsagar
2 changed files with 6 additions and 0 deletions
@ -55,9 +55,15 @@ The SVG file is organised in layers which are locked by default. To view and unl
Layers with prefix

`PPT_`

contain graphics used in the Powerpoint Template.
#### 2. Presentation Template
A powerpoint template is also available for Office 2000 and later.
1. Click [

here

](

Powerpoint/IITDH_PowerpointTemplate_V0.3.potx

) to download and save the POTX template file somewhere to disk.
2. Double-click this POT file to create a new blank presentation with the template applied. See the sample images above for some of the available layout designs. For other layouts, right click on any slide and select

*"Layout..."*

. Layout names are self explanatory
#### 3. Letterhead
#### 4. Latex / Beamer Templates
Work in progress.
###License
This material solely for use within IIT Dharwad by its employees. This this repository should not be shared publicly unless under official direction. The logos and graphics within the templates / themes/ artwork are owned by the respective organisations. See the accompanying License.md file.